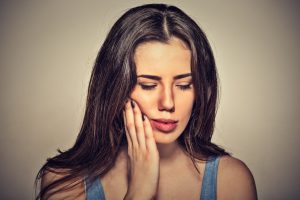 When it comes to taking care of your teeth, you may think you're on top of it by brushing and flossing your teeth. In reality, you may have small habits that cause damage your teeth without even realizing it. Those habits combined with missing your semiannual dental appointments with your New Orleans dentist may out your smile at risk for injury or health concerns. Let's take a look at some behaviors to avoid and how Dr. deJong and Dr. Plaisance can help keep your smile strong.
Things to Avoid:
The Wrong Toothpaste
A mistake in this area can wear your teeth down for years without you having the slightest idea it's happening. Make sure you're using a toothpaste approved by the American Dental Association (ADA) for health and safety reasons.
Chewing on Anything Other Than Food
Including ice! Sometimes we develop the habit of chewing on pencils, pens and pen caps when we're bored or focusing intently on some task at work. It's also bad to try to open things as if your teeth are scissors. Your smile can't handle that kind of constant wear and tear!
Constant Snacking:
This habit causes your enamel to be in constant interaction with acids from food, which can wear away at your teeth. Even worse is snacking on sweet or starchy foods like mints, candy, throat lozenges or pretzels. Not to mention, it's highly unlikely that you're brushing your teeth after ever snack session, which means you're leaving leftover food in your mouth for extended periods of time.
Guzzling Fruit Juice:
We know it's hard to believe, but fruit juice packs nearly as much sugar as soda. Stick with water—it's the best for both your mouth and your body!
Drinking Sports Drinks Instead of Water for Hydration:
Popular drinks in this category are high in acid as well, which eat away at tooth enamel at an accelerated rate.
Grinding Your Teeth:
Check with your preventive dentist in New Orleans during your dental appointment for signs of teeth grinding. Our dental experts are able to tell by looking for signs of wear on your teeth. Then, feel free to ask us about custom mouthguards.
Speaking of Mouth guards:
Mouth guards protect against the loss of teeth and damage to the jaw—especially in sports-related dental emergencies. There's really no excuse for not wearing one if you're an active patient involved in a contact sport.
Excessive Teeth Whitening:
Everyone wants a bright smile, but if you're using over-the-counter products you could be using something that's damaging to your teeth. If you're experiencing excessive gum and tooth sensitivity, you may want to take a break and speak with your dentist before continuing. We also offer safe, monitored whitening services.
Get Preventive Care From deJong & Plaisance
Did you identify with some of the harmful habits listed in today's blog? It may be time to reach out to our office to get a thorough dental exam and professional cleaning. If our dentists notice anything abnormal, we will be able to address it then and there. Contact us to schedule the next available appointment.