Emergency Dentist — River Ridge, LA
Professional Care When You Need It Most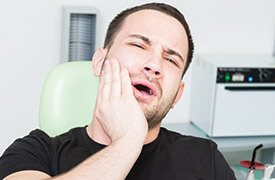 At deJong & Plaisance Family Dentistry, we understand how sudden and frightening emergency situations can be, especially when it comes to something as fragile and vital as oral health. If you or a family member is experiencing severe dental pain or injury, don't wait – contact our practice in River Ridge as soon as possible to schedule an appointment! We don't want anyone to have to wait for the relief they need, which is why our team strives to see emergency cases as soon as possible.
Why Choose deJong & Plaisance Family Dentistry for Emergency Dental Care?
Talented Dentist with Over a Decade of Experience
Calming Dental Sedation Available
Insurance-Friendly Dental Practice
What to Do in a Dental Emergency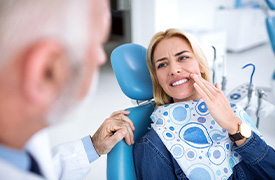 Call our office. The sooner you contact us, the better chance we have of getting your smile back on the right track. Over the phone, an experienced team member will provide first-aid instructions to help you manage your emergency in the meantime.
Have an emergency exam. When you get to our office, we'll conduct a detailed examination to identify the cause of your emergency. Based on our findings, we'll create a custom treatment plan to restore your oral health.
Get the care you need. During your appointment, we might be able to temporarily address your emergency situation. However, you may also have to return for additional treatment like fillings, crowns, root canal therapy, or gum disease treatment.
The Most Common Dental Emergencies
First and foremost, you should call our office and schedule an emergency appointment if you ever find yourself in an urgent situation. Our team will assist you as quickly as possible to ensure you get the relief you deserve. In the meantime, we've included some helpful tips below on how to deal with the most common dental emergencies we see.
Understanding the Cost of Dental Emergencies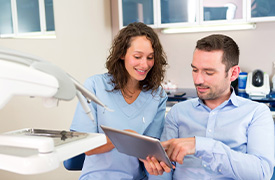 No two cases are the same, which is why it's impossible to predict the cost of your dental emergency until you come in for an exam. The type of care you need will depend solely on the nature and extent of your problem. Rest assured – our team will thoroughly explain the pricing information and your available financing options to ensure you know what to expect. The last thing we want is for you to find surprises on your bill!
How to Prevent Dental Emergencies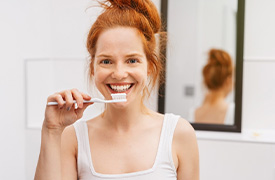 Dental emergencies aren't entirely preventable, but there are many steps you can take to significantly lower your risk of one occurring. Avoiding particularly tough or sticky foods can help patients lessen their risk of experiencing a dental emergency, as can wearing a sports guard when participating in athletic events. Most importantly, make sure to attend regular check-ups with our staff! We can help you prevent small areas of damage from developing into serious concerns in the future.