Dental Implants for River Ridge and Surrounding Communities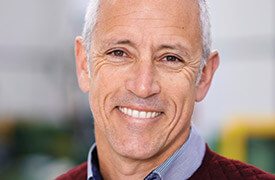 When dealing with gaps and spaces in your otherwise perfect smile, you have many options. Dental implants are one of them. Most often used to replace missing teeth, these titanium replacements mimic the look and feel of real teeth, restoring your perfect smile and allowing you to wave goodbye to an incomplete smile. With dental implants provided by Dr. deJong and Dr. Plaisance, your perfect smile is just one appointment away.
Dental implants are the closest match to natural teeth, making them extremely popular among both dentists and patients today. For restoration of dental implants, including crowns and bridges, deJong and Plaisance Family Dentistry is here to help. Contact our dedicated staff in River Ridge, LA today to schedule a consultation! Patients from St. Rose and surrounding areas are always welcome.
The dental implant process
After it's been determined that you're a good candidate for implants, our team will recommend you to a trusted specialist in the area who can handle the placement portion of your procedure.
After your implants have been surgically placed, they need time to bond to the natural tissue and bone creating a solid foundation that will be able to support replacement teeth. This usually takes a few months.
Once you've successfully healed, you'll return to our practice so Dr. deJong or Dr. Plaisance can create strong, custom-made restorations that sit on top of the implants. When restoring single teeth, we use an all-ceramic crown to create aesthetically pleasing, lifelike results without having to alter nearby healthy teeth in the process. When restoring multiple teeth, an implant-supported denture can provide the support and coverage you need in a more cost-effective fashion.
Benefits of Dental Implants
Dental implants offer several exceptional benefits for patients, especially when compared to their more traditional alternatives. These include:
Because they replicate the entire structure of your natural tooth (both crown and root), patients are able to enjoy stronger oral health and reduced chances of jawbone deterioration in the long run.
Dental implants can be treated just like natural teeth – this means that you won't have to make any changes to your diet or oral hygiene routine!
Dental implants are designed to be truly permanent. With the right amount of diligent homecare and professional maintenance from our dedicated doctors and staff, they can last for the rest of your life.