Cigna Insurance Dentist—River Ridge, LA
Affordable Dentistry with Your Cigna Dentist in River Ridge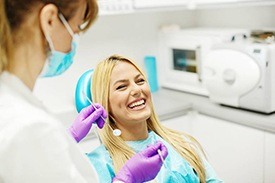 Did you know that the secret to a healthy smile relies on the dental care that you receive throughout your life? While your home oral hygiene habits are important, they are not enough. You should also have a cleaning and checkup twice a year. Now, you can benefit from these appointments without having to pay out-of-pocket by choosing your Cigna dentist in River Ridge. You have access to a large network of savings opportunities to keep your smile healthy both today and in the future.
Cigna Coverage Availability & Fees
By paying your monthly premiums for your Cigna insurance, you have access to more than 89,000 dentists across the nation. By choosing from one of their 3 PPO plans, you will enjoy discounted rates to keep your teeth and gums healthy. With routine dental care, you will prevent oral health complications from developing, like tooth decay and gum disease. As a result, you will prevent the need for an invasive or costly procedure in the future to reduce your long-term costs for care.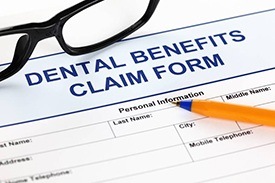 With Cigna, you will enjoy comprehensive coverage that caters to your needs and your lifestyle. Depending on the policy you choose, you can benefit from:
100% coverage for preventive care when using an in-network dentist.
Restorative treatments covered up to $1,500 per year.
Orthodontics coverage as much as $1,000 per year.
To make the most of your insurance, it is best to choose an in-network dentist, like Dr. Kerry T. Plaisance or Dr. W. Keith DeJong. This means that they have pre-negotiated rates with your insurance provider to reduce the amount that you will have to pay out-of-pocket.
As an in-network dental team, they understand how your benefits work, including your yearly maximums and limits. To help you make the most of your policy, they will utilize your coverage properly to help stay within your budget—even if treatments must be split among calendar years.
Although it is best to choose an in-network dentist, you can still visit one who is not. Be aware that you will have to pay the difference between your insurance's allowable coverage and the dentist's fees.
Meet Jodi and Rebecca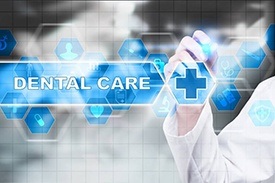 Dental insurance can be confusing. To help you understand your benefits and to maximize their value, Jodi and Rebecca are waiting to help you. Jodi has been with our team for more than 20 years while Rebecca joined our dental family 4 years ago. Together, they have the knowledge and experience necessary to work on your behalf with your insurance company. They will file the necessary claims to ensure that your benefits are used properly to keep your care affordable.
If you have any questions about your policy and how they can be used to promote your dental health, Jodi and Rebecca are here to help. Contact our office today to learn more about using your policy to get the care you need for a healthy smile.