Restorative Dentistry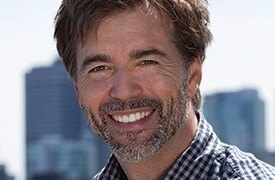 Damaged teeth can have a lasting effect on not only your overall oral health, but your confidence and self-esteem as well. Whether it is a broken, chipped, or missing tooth, your smile can be severely affected by the presence of this damage. However, with the cutting-edge technology employed in the field of dentistry today, restorative dentistry can provide you with a glowing smile in no time. Even if you are simply in need of a filling or a tooth replacement, restorative dentistry may be the answer for you. Our team welcomes patients from Destrehan, LA and nearby areas. Contact us today to schedule an appointment!
At deJong and Plaisance Family Dentistry, there are many restorative dentistry services offered. These services include:
Full & Partial Dentures
Dentures have been a staple of reconstructive care for countless years, and today, many patients enjoy the ease of use, speedy creation, and affordability they offer. At deJong & Plaisance Family Dentistry, we offer both full (designed to replace an entire arch of teeth) and partial (designed to replace several teeth along a single arch) models, depending on your unique needs. Both kinds of prosthetics are designed to be removable, which means they can be cleaned and stored separately for added comfort and convenience. If you're looking for a stronger tooth replacement solution, implant-retained dentures are also available from our practice.