Dental Insurance River Ridge, LA
Affordable Dental Care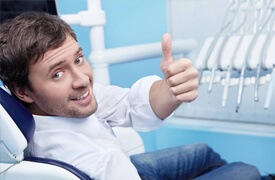 At deJong & Plaisance Family Dentistry, we're passionate about helping patients fit the costs of their necessary dental care into their budgets. One way we assist patients in offsetting the costs of dentistry services is by processing and filing dental insurance claims for most PPO providers. Like our team, dental insurers focus their coverage plans on prevention. We want to help patients keep their smiles whole and healthy for life and utilizing the coverage available from your dental benefit plan allows you to receive most preventive dentistry services at little to no cost to you. Our team members are experts in dental benefits. We process these claims on a regular basis, so if you ever have questions or concerns about your coverage, please don't hesitate to ask. We're here to help. To learn more or schedule an appointment in our state-of-the-art River Ridge dental office, please give our team a call today. We look forward to hearing from you.
How Dental Insurance Works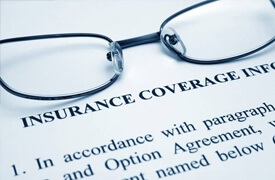 No two dental benefit plans are exactly alike. In order to give you an accurate estimate of your plan's coverage, we'll need to review your policy. In most cases, insurance plans offer the following coverage:
100% preventive care covered
Minor restorative care around 70%-80% covered
Major restorative care around 50%
What is the Difference Between Dental Insurance & Medical Insurance?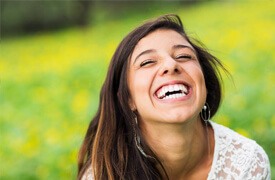 There are many differences between medical and dental insurance coverage, including the way that plan networks are set up. Medical insurance doesn't typically offer coverage for out of network providers, but the majority of dental benefit plans allow patients the flexibility to choose the right dentist and still receive coverage. The most significant difference is that medical plans are typically geared toward coverage for chronic illnesses and urgent needs. Dental insurance is focused on prevention to help patients avoid the need for more advanced restorative services.
In-Network VS Out of Network Insurance
We are happy to process and file dental insurance claims for both in-network and out of network dental benefit providers. Our team works with these plans regularly, so we are able to help patients maximize their benefits and ensure minimal out of pocket costs.
In-Network Coverage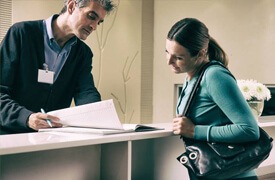 We are happy to provide in-network benefits as preferred providers for Cigna and Delta Dental plans. That means we have a standing agreement with these providers to charge fees for treatment that fall within a preset range. We also work with them more often, so we may be able to get responses to preapproval requests more quickly and have greater familiarity with their policies.
Out of Network Coverage
If you have dental insurance benefits through an out of network plan, we are still happy to help you process and file your claims. If our pricing happens to be higher than that outlined by your provider, you may need to pay the difference in cost. However, we work hard to offer affordable treatments, so most patients don't need to worry about additional fees.