Explore the Option of Implant-Supported Dentures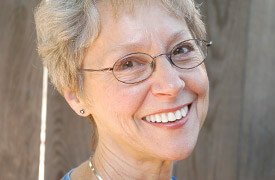 Unlike traditional dentures, implant-supported dentures do not rest on the gums. Instead, they are over-dentures affixed to the gums through dental implants, allowing the patient to maintain full functionality of their mouth and get that boost of self-confidence that can only come with a dazzling smile.
Compared to conventional dentures, implant-supported dentures allow you to be fully confident while speaking or eating. In the past, patients would have to take their dentures out before enjoying a meal, as chewing could cause their false teeth to come loose. With implant-supported dentures, that is no longer the case. You can eat and speak with confidence, never worrying about the embarrassment of your false teeth falling out.
The days of dentures being inconvenient and unsightly are gone. With implant-supported dentures from Dr. deJong and Dr. Plaisance, you too can have a beautiful, natural-looking smile. Contact our River Ridge, LA office today if you have any further questions, or if you're ready to schedule your first appointment.