River Ridge Cosmetic Dentistry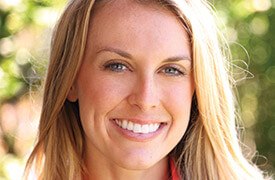 The perfect smile is at your fingertips. With cosmetic dentistry services provided by Dr. deJong and Dr. Plaisance, your dream smile is now a distinct reality. Whether your smile is just a few shades darker than you would like or you have embarrassing spaces or gaps in between your teeth, we can alleviate issues and give you that sense of self-confidence you are seeking. Patients from Kenner, LA and other nearby areas are welcome to contact us today and schedule a consultation.
When it comes to the perfect smile, everyone has a certain image that is conjured. Usually these images are joined by one common denominator: that of a bright, sparkling white smile. The kind of smile that can walk in and own the room, ace that job interview, or make the perfect first impression. Luckily, with the cosmetic dentistry services offered by Dr. deJong and Dr. Plaisance, that smile can be more than just an image in your mind. With the help of take-home teeth whitening, your bright smile can be closer than you may think.
For your smile makeover, our team can employ the following cosmetic dentistry services:
We all know there is more to a perfect smile than color. The shape and size of your teeth also impact how your smile looks, which is why we offer cosmetic bonding and porcelain veneers allowing our trained hands to perfect the shape and size of your teeth. If your teeth have gaps or spaces in between, or your smile is suffering from the presence of decayed or rotting teeth, we are here to help. A glowing smile is well within your reach – you just need the assistance of our full-service River Ridge family dental practice.
Porcelain Veneers
Instead of having to undergo multiple lengthy cosmetic procedures, patients can transform certain teeth or their entire smile all at once with the power of porcelain veneers! These thin, quality restorations are designed to fit over the front surface of your teeth in a natural-looking way, hiding years of imperfections behind a brand-new, flawless appearance. With the right level of homecare and professional maintenance, you can enjoy your new veneers for 15 years or even longer.
Understanding the Cost of Cosmetic Dentistry
Cosmetic dentistry isn't just for the rich or famous. People from all walks of life can invest in a stunning smile thanks to a wide variety of treatment options. Various factors affect the cost of cosmetic dentistry in River Ridge, but we strive to keep it affordable for everyone. Your dentist will create the personalized plan you need to turn the smile of your dreams into reality without draining your wallet.
Which Cosmetic Dental Service Is Right for Me?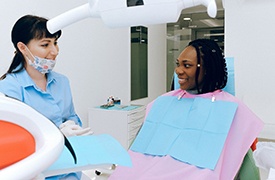 Every mouth and situation differs, so there's not a one-size-fits-all treatment to create an attractive smile. Your cosmetic dentist in River Ridge will examine your mouth and learn more about your goals to determine which treatments may be right for you, which can include:
Cosmetic Dental Bonding: Fix minor imperfections using a tooth-colored resin that's effective, convenient, and affordable.
Porcelain Veneers: Treat several concerns using one procedure for a cost-effective method to improve the overall color, size, and shape of your teeth.
Tooth-Colored Fillings: Enjoy a natural-looking solution to treat cavities using a metal-free material.
All-Ceramic Restorations: Porcelain materials are used to repair damaged or unattractive teeth for results that look natural.
Teeth Whitening: Get your teeth up to 8 shades whiter using a professional whitening system.
We will review the benefits and costs of each option to find the best one for your goals and budget. Rest assured, you will know exactly what you will have to pay before committing to anything.
Cosmetic Dentistry Can Be an Investment Worth Making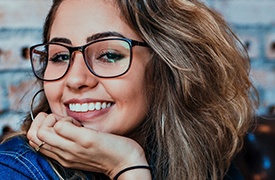 A beautiful smile is associated with youth, confidence, and success. Correcting your aesthetic imperfections will boost your self-esteem and ensure your smile is giving the right impression. Not only will you look and feel your best, but research has found that an attractive smile can lead to better career opportunities. In some cases, fixing your aesthetic flaws can also improve your oral health. As a result, you can reduce your long-term dental expenses to save money down the road.
How to Make Cosmetic Dentistry Affordable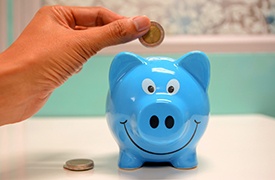 After creating your treatment plan, a member of our team will explain your estimate and review your payment options, which can include:
Traditional Payments: Our office accepts all traditional payment methods, including cash, checks, and credit cards.
Dental Insurance: It's rare for dental insurance to pay for elective services, but there are certain exceptions. If your dentist determines a procedure is necessary for your oral health, you can use your coverage to offset the cost. Although every situation and policy is unique, your benefits can pay up to 80% of the expense after meeting your annual deductible.
Monthly Payments: You can pay for your smile using monthly installments with little to no interest through a third-party financing company after your credit approval.
If you have any questions about paying for cosmetic services, or you are ready to schedule your appointment, contact our office today. We look forward to creating the confident, radiant smile you desire.
Cosmetic Dentistry FAQs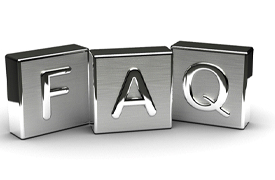 If you're unhappy with the way your teeth look, cosmetic dentistry in River Ridge can turn the smile of your dreams into reality. However, it is a big investment, so it's normal to have some concerns before you're ready to move forward. We understand you might be apprehensive. Here are the answers to the most frequently asked questions to calm your nerves until your consultation.
Does cosmetic dentistry hurt?
You don't have to worry about a painful day in the dental chair because your comfort is a priority. Your dentist will use a local numbing agent to block any pain before getting started. Not to mention, our office uses the latest technologies and techniques for less invasive treatments. Although you won't feel anything during your appointment, you may have some tenderness for a few days, depending on your procedure. You can manage it using an OTC pain reliever and applying a cold compress. Your dentist may also recommend eating softer foods until any discomfort subsides.
Is cosmetic dentistry expensive?
Cosmetic dentistry is attributed with a hefty price tag, but it's more affordable than you might realize. The diversity of treatment options means there's a solution to fit your budget, so you don't have to be rich or famous to improve your smile. Various factors will affect the amount you will pay, like the procedure, materials, and complexity of your case. After examining your mouth and learning more about your goals, your cosmetic dentist will create a personalized treatment plan and provide you with an estimate. We strive to keep a beautiful smile affordable for everyone, which is why we provide multiple payment options, including third-party financing. Based on your credit approval, you can pay for your treatment using monthly installments with little or no interest.
Is cosmetic dentistry covered by dental insurance?
Unfortunately, most elective procedures aren't covered by dental insurance, but there are certain exceptions. Many cosmetic services provide restorative benefits, like dental bonding and crowns. If your dentist determines a procedure is medically necessary, you can use your dental insurance to offset the cost. After meeting your deductible, your benefits can pay up to 80% of the expense. In some situations, your benefits may cover other steps in your plan, like the consultation, imaging, or prep work. We will work on your behalf with your dental insurance, so you don't have to navigate your policy alone. We will maximize any appropriate coverage to reduce your out-of-pocket expenses.
How long does cosmetic dentistry last?
Every procedure has a different lifespan and multiple factors affect the duration of your results. You can get the most from your investment by committing to your oral hygiene at home and visiting your dentist regularly. Eat a healthy diet that's limited in sugar. It's best to break any bad habits that can damage your results, like using your teeth in place of scissors or other tools. Your dentist will suggest keeping inedible objects out of your mouth, like your fingernails.