River Ridge Cosmetic Dentistry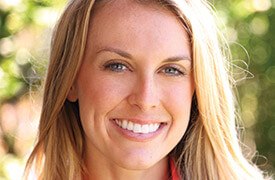 The perfect smile is at your fingertips. With cosmetic dentistry services provided by Dr. deJong and Dr. Plaisance, your dream smile is now a distinct reality. Whether your smile is just a few shades darker than you would like or you have embarrassing spaces or gaps in between your teeth, we can alleviate issues and give you that sense of self-confidence you are seeking. Patients from Kenner, LA and other nearby areas are welcome to contact us today and schedule a consultation.
When it comes to the perfect smile, everyone has a certain image that is conjured. Usually these images are joined by one common denominator: that of a bright, sparkling white smile. The kind of smile that can walk in and own the room, ace that job interview, or make the perfect first impression. Luckily, with the cosmetic dentistry services offered by Dr. deJong and Dr. Plaisance, that smile can be more than just an image in your mind. With the help of take-home teeth whitening, your bright smile can be closer than you may think.
For your smile makeover, our team can employ the following cosmetic dentistry services:
We all know there is more to a perfect smile than color. The shape and size of your teeth also impact how your smile looks, which is why we offer cosmetic bonding and porcelain veneers allowing our trained hands to perfect the shape and size of your teeth. If your teeth have gaps or spaces in between, or your smile is suffering from the presence of decayed or rotting teeth, we are here to help. A glowing smile is well within your reach – you just need the assistance of our full-service River Ridge family dental practice.
Porcelain Veneers
Instead of having to undergo multiple lengthy cosmetic procedures, patients can transform certain teeth or their entire smile all at once with the power of porcelain veneers! These thin, quality restorations are designed to fit over the front surface of your teeth in a natural-looking way, hiding years of imperfections behind a brand-new, flawless appearance. With the right level of homecare and professional maintenance, you can enjoy your new veneers for 15 years or even longer.