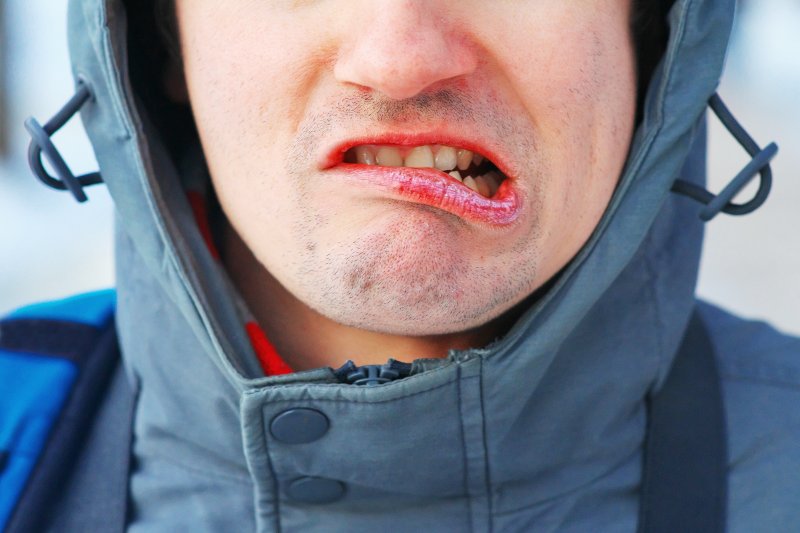 Winter has arrived. Cooler temperatures, holiday music, and festive parties aren't all that come with this season. Many people also suffer from various issues with their oral health during this time of year. Your dentist can help treat winter mouth issues in Kenner. Read on to learn more about resolving these three troublesome problems.
Tooth Sensitivity
Many people begin to notice they have sensitive teeth in Kenner as the winter season approaches. This is because the teeth are adapting to the cold air after being exposed to warmer temperatures for a majority of the year. Tooth sensitivity is a common complaint of those who spend a considerable amount of time outdoors during the winter months. A good way to reduce this sensation is by breathing through your nose. By doing this, your teeth have less exposure to cold air and remain at a more comfortable temperature.
Apple cider, hot chocolate, and cappuccinos all do a great job of lessening the blow of the frigid air to the body, but they may also be responsible for an increase in tooth sensitivity. Try drinking warm beverages through a straw so your teeth have minimal exposure to extreme temperatures.
If you find tooth sensitivity to be especially bothersome, you should also look into purchasing a toothpaste made specifically for sensitive teeth. The ingredients in this type of toothpaste protect the teeth from sensitivity to extreme temperatures.
Dry Mouth
Dry mouth can be a big issue during winter. Cold and flu season is in full effect and this can lead to lots of drainage and congestion. Add a stuffy nose on top of that and you may have to breathe through your mouth until you fully recover. This can make your mouth extremely dry and can also affect your breath. If your mouth breathing lasts for an extended period of time, it can also lead to tooth decay.
Ways to combat dry mouth include upping your water intake and avoiding caffeinated beverages, as these can lead to dehydration. Steam showers and humidifiers can also open up the nasal passages and allow you to breathe through your nose.
Chapped lips
This condition is very common as temperatures drop. Cold air and wind can wreak havoc on your lips. The best way to avoid chapped lips is by keeping them moisturized. Applying lip balm prior to spending time outdoors is a great way to protect your lips from the elements. Drinking water is another way to keep your lips hydrated.
Following these tips can allow you to enjoy the winter months without having to worry about your oral health. If you have any questions on combating winter mouth issues, please contact your dentist.
About the Practice
deJong & Plaisance Family Dentistry is focused on providing patients with exceptional dental care. Dr. Keith deJong opened his private practice in 1980 and has been at the same location for over 30 years. He's been named one of the New Orleans Area Top Dentists every year since the award was first bestowed.
If your teeth are sensitive due to changes in the weather, you can visit us for a checkup.
Please call (504)738-5171, or you can also schedule an appointment through our website.