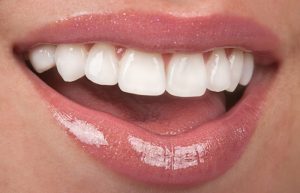 Do you feel self-conscious about the appearance of your pearly whites? If so, you're certainly not alone. Recent studies suggest that around 60% of Americans wish they could change something about their teeth. Thankfully, you don't need complex or expensive cosmetic dental treatments near Metairie to get the smile of your dreams! Read on to learn more about a popular service called cosmetic dental bonding and the common dental imperfections it can fix.
What Is Cosmetic Dental Bonding?
If you have a few minor dental flaws, cosmetic dental bonding is one of the fastest and easiest ways to fix them! This cosmetic service uses a composite resin made of very fine particles of glass, plastic, and other biocompatible materials. Your dentist can shade it to match the color of your natural teeth for seamless, lifelike results. Once the composite resin has been sculpted carefully over your tooth to change its size, shape, and color, it will look like nothing was ever wrong with your pearly whites!
What Issues Can Cosmetic Dental Bonding Correct?
Since the composite resin used for cosmetic dental bonding is easy to shape and adheres well to natural tooth structure, it can be used to address a wide variety of issues, like:
Chipped Teeth
Your enamel may be the hardest material in your body, but that doesn't mean its indestructible! If you have a slightly chipped or cracked tooth, dental bonding may be able to help. The composite resin can fill in the damaged area seamlessly and restore your smile's natural, healthy appearance.
Enamel Stains
Professional teeth whitening treatments are an excellent way to brighten discolored teeth. However, some types of enamel stains are far more stubborn than others. Discoloration that stems from a dental injury, overexposure to fluoride in childhood, or certain antibiotics typically require a different approach. Cosmetic dental bonding can conceal these stains and give your teeth a more uniform appearance.
Gaps Between Teeth
If you have slightly crooked or misaligned teeth, you may not need orthodontic treatment like braces to get a straighter smile. Depending on the situation, cosmetic dental bonding can sometimes be used to fill in small gaps and spaces between teeth.
Tooth Decay
In the past, the only way to treat cavities was with a mixture of metals called silver amalgam. Not only do these leave shiny blobs amidst your pearly whites, but they can potentially damage your enamel and health over time. Thankfully, you can have these silver fillings removed and replaced with safer, biocompatible tooth-colored fillings. These are created from the same lifelike and durable composite resin used for cosmetic dental bonding.
Even the smallest dental imperfection can take a big bite out of your confidence and quality of life. If you're ready to erase your dental flaws, talk to your cosmetic dentist near Metairie to see if cosmetic dental bonding is right for you!
About the Practice
The dental professionals of deJong & Plaisance Family Dentistry have been keeping smiles happy, healthy, and looking their best since 1980. They're proud to offer a wide variety of the latest, most effective cosmetic dental treatments, including everything from cosmetic dental bonding to porcelain veneers to anything in between. They'll always take the time to get to know you and make you feel comfortable while in their office so you can feel good about caring for your smile. To see if cosmetic dental bonding is right for you, they can be contacted via their website or at (504) 738-5171.