Dental Services Near Metairie, LA
Comprehensive Dentistry for All Ages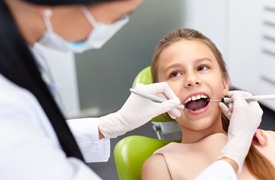 You can trust your smile in the hands of Dr. deJong and Dr. Plaisance. They are highly experienced in helping entire families achieve comprehensive dental care and optimal oral health. If you're looking to obtain a brighter and more attractive smile or restore confidence lost due to a missing or damaged tooth, the services you need are available right here. Since good oral health plays a big role in your overall health, having a team dedicated to preventive and general dentistry as well as dental implant restoration and sleep apnea therapy is extremely beneficial. Call our office to schedule an appointment with a dentist near Metairie, LA today!
Checkups and Cleanings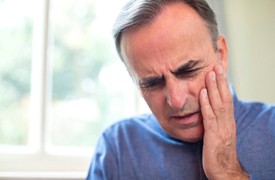 One of the most important foundations for long-term oral health (outside of brushing and flossing at home) is dedicated visits to a dentist once every six months. During your checkup, our dentists carefully examine your mouth for plaque, tartar and anything else that could be potentially problematic. Following your exam, we'll make sure to carefully remove harmful material during your refreshing cleaning. We recommend that all patients visit us once every six months to stay on top of their oral health!
Cosmetic Dentistry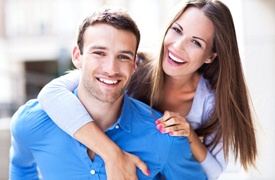 Even healthy smiles can look undesirable to patients, which is why we're here to help hide any imperfections and correct any flaws. This could include common issues like teeth stains left behind from eating your favorite foods or as a natural result of aging, both of which can be treated with teeth whitening. If you had a bad fall that left a tooth cosmetically chipped or cracked, our office can effectively restore it via dental bonding or tooth-colored restorations. Stains, chips, and even gaps can be covered entirely with a new set of porcelain veneers. No matter what your needs are, we'll discuss them in great detail before beginning any treatment.
Restorative Dentistry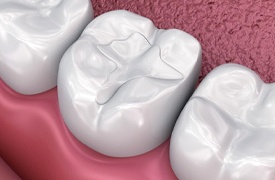 The best at-home oral care routine can't prevent all damage to teeth. When a tooth develops a cavity, whether it's large or small, our office has the means to restore it's full functionality and appearance. We utilize metal-free restorations to give visible teeth the luster you're looking for, all while ensuring that they no longer break down or affect your ability to eat the foods you've always enjoyed. Each restoration is fully customized to your needs. If you need a filling, crown, bridge, denture or implant, you've come to the right place!
Dental Implants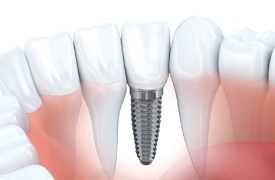 Tooth loss affects millions of people throughout the country every day, but that doesn't mean you have to settle. We're happy to offer dental implant recommendations and partner you with a trusted specialist near Metairie, so you can have your smile restored for the long-term. By replacing the root, rather than just the crown portion of your tooth, your jaw can retain it's strongest biting force. Plus, your tooth replacement will last many decades with proper care, even if you intend on replacing all the teeth in your smile!
Emergency Dentistry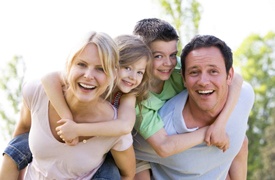 No one likes dealing with a dental emergency, especially when they already had plans they needed to attend to. However, just because your tooth is in pain or damaged doesn't mean you should have to handle it on your own. Our dentists and team members are professionals when it comes to urgent dental care, so we'll get you seen as soon as possible. By giving us a call and setting up an emergency appointment, you don't have to deal with your dental pain any longer.