Meet Our Dental Team Near Metairie, LA
Skilled Professionals Ready to Serve You
Our talented team of dental professionals is ready to provide top-tier oral healthcare for you and your family. Whether you require basic preventive care, you want to improve the look of your smile, or your teeth need a bit of restorative work, we are passionate about helping you achieve your smile goals. We warmly welcome patients from Metairie, LA, and the surrounding areas. Would you like to know a little about the individuals who compose our wonderful team? Below, you'll find brief biographies of our doctors and the staff members who support them.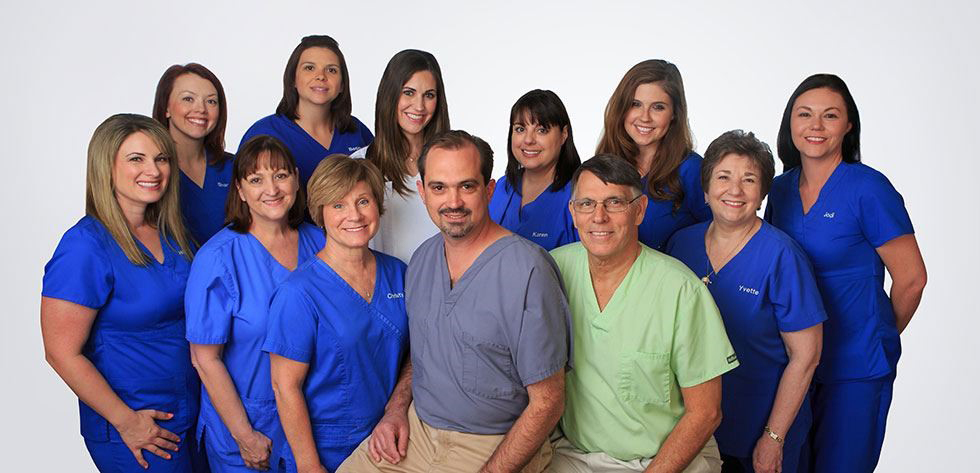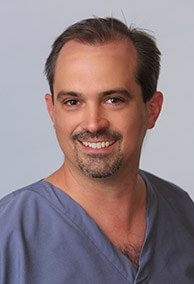 Dr. Kerry T. Plaisance
Dr. Plaisance has been serving as a dentist for over 16 years. He chose this career because he is passionate about both surgical procedures and working with people. He earned his dental degree from Louisiana State University, and since then, he has continued his education by completing courses from SPEAR, the Dawson Center, and other prestigious organizations. He has been chosen as a Top Dentist in New Orleans Magazine for over a decade!
Dr. Plaisance is a Louisiana native who grew up in New Orleans. Outside of the dental office, he enjoys spending time with his family and doing lots of outdoor activities.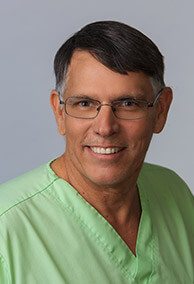 Dr. W. Keith deJong
Dr. W. Keith deJong was born and raised in River Ridge. He earned his dental degree from Northeast Louisiana University in 1980, and he began his own private practice more than 30 years ago. He is a proud member of the New Orleans Dental Association, American Dental Association, Louisiana Dental Association, and L.D. Pankey Alumni Association. He has been honored as one of our area's top dentists every year since the award was first instituted. Helping people improve their oral health brings him great satisfaction. Outside of the dental office, he enjoys spending time with his wife of nearly 40 years.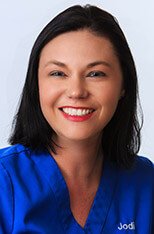 Jodi – Receptionist/Hygiene Coordinator
We have been privileged to have Jodi on our team for 20 years now. She pursued higher education at Our Lady of Holy Cross and the University of New Orleans. She has also completed X-Ray certification at Louisiana State University and has participated in continuing education at the New Orleans Dental Conference and Las Vegas Conference. Originally from River Ridge, she is delighted to serve the community that she has lived in her whole life. Jodi is the mother of two children and has three dogs. She enjoys going to the beach in her free time.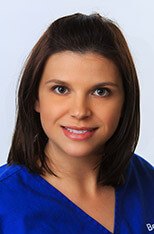 Rebecca – Receptionist
Rebecca is originally from Saint Rose, and we have been happy to have her on our team for four years now. She attended classes at University of New Orleans. Her favorite part of her job is getting to meet new people and learning about their backgrounds and life stories. When she isn't working, Rebecca enjoys traveling! In the past, she has visited Northern Ireland, France, and Scotland.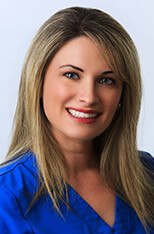 Holly – Dental Hygienist
Holly is a River Ridge native with 14 years of experience in dentistry. She completed her undergraduate degree at the University of Southern Mississippi before attending Louisiana State University Dental Hygiene School. She is a registered dental hygienist and has undergone extra training in anesthesia. She loves that her job enables her to help patients improve their smiles! Holly is married and has two children. During her free time, she enjoys spending time with her family, fishing, and running.
Would you like to learn even more about your dentists near Metairie and their team, or are you ready to meet them in person? Contact us today! We cannot wait to make your acquaintance.