About Our Office – Kenner, LA
Serving Patients Near Kenner Quality Dentistry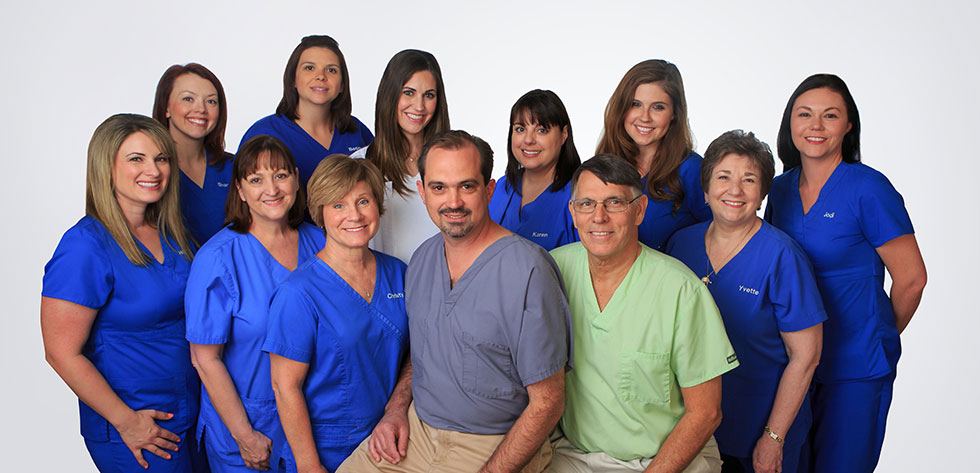 Our office near Kenner does everything it can to make you feel like a member of a family every time you visit us for an appointment. Getting you as comfortable as possible and relaxing any anxiety or jitters you might have while visiting the dentist is one of our highest priorities. That's why we make sure all patients get blankets and soft pillows to keep you warm and give your head a place to rest. We also provide TVs in-office, so you can easily take your mind off of your care. Whatever you need to feel calm and relaxed, we want to provide you.
You'll find that our dental office is unlike any other practice you've been to. At deJong and Plaisance Family Dentistry, we don't believe in making you wait for hours on end just to see you. When you set up an appointment for a specific time, you can expect us to be on schedule and ready to provide efficient care. If anyone in your family needs emergency dentistry, we see you right away. You're already taking time to see a dentist near Kenner, so we make sure to respect that. Your time is as valuable as each and everyone of our patients. As a result, many of our patients come to see us for their entire lives, all the way from childhood to the time they become adults. This means we form lifelong relationships with many of our neighbors.
Our Vision Statement
One of our most basic philosophies of care is to always treat families they way we would want our own families to be treated. Our goal at deJong and Plaisance Family Dentistry is to provide outstanding dentistry that uses up-to-date treatments and technologies that actually help you. We attract many loyal and appreciative people who make optimal oral health a priority as a result. When you refer a new patient to us, it is truly one of the best compliments we could ask for. With a dedicated and respectful team, delivering quality care, positive results, and a comfortable and pleasant office environment is guaranteed. We work hard to be remembered as an office that took care of your family, and we are always humbled to have the opportunity to serve so many families within our community.
Located in the shopping center in front of the Mark Twain apartments, it's easy to get to deJong and Plaisance Family Dentistry from Kenner. Simply head south on Williams Boulevard, then turn left onto LA-48 east/Reverend Richard Wilson Drive. Our office will be located on the right. As a full-service family dentistry, getting everything from restorative/cosmetic dentistry to root canal therapy, Dr. Plaisance and Dr. deJong are prepared to answer the call!