Dentist Near Kenner, LA
Comprehensive Dental Care for Kenner Families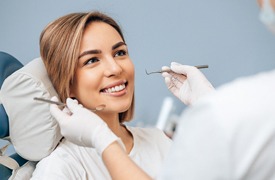 It might be a challenge to find a conveniently located dental office that offers all the services you need. Fortunately for Kenner, LA, families, however, we are easy to get to — and we provide a broad range of dental treatments that are designed to help your teeth and gums be as clean, healthy, and beautiful as possible. Below, you can read about some of the specific ways in which we care for Kenner smiles. When you are ready to schedule your first appointment with us, or if you have questions about any of the services we offer, contact our friendly team.
Checkups & Cleanings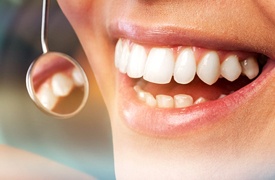 The American Dental Association recommends that everyone visits their dentist at least twice a year for a cleaning and checkup. During these appointments, we rid the teeth of plaque, bacteria, and tartar. We also look for any signs of developing oral health problems, such as cavities or gum disease. Catching these issues while they are still in their early stages can save you a significant amount of time and money down the road.
Cosmetic Dentistry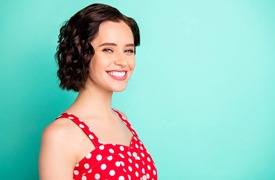 Many people have fairly healthy teeth, but they are still unhappy with the way their teeth look. If that is true in your case, visit us for a cosmetic consultation. After we analyze your oral health and talk to you about your goals for treatment, we'll recommend one or more services that will help you love your smile. Teeth whitening, cosmetic bonding, metal-free restorations, and porcelain veneers are just a few of the cosmetic treatments we offer.
Restorative Dentistry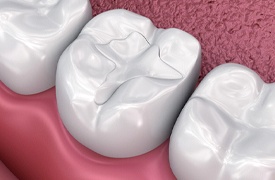 If genetics, trauma, or other factors have resulted in damage or decay to your teeth, we are ready to help get your oral health — and your confidence — back on track. Our dental office near Kenner, LA, offers a number of treatments that can renew the form and function of damaged teeth, and even replace missing teeth altogether. For example, we can provide fillings, crowns, bridges, root canal therapy, dental implants, and more.
Dental Implants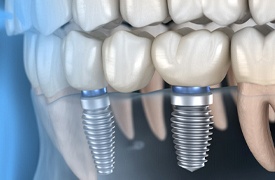 Dental implants are the best way to replace missing teeth. These small prosthetic tooth root get inserted into the jaw during a minimally invasive surgery. Then, they bond with the bone around them. After that bonding process is complete, we design a custom restoration — a crown, bridge, or denture — to go on top of the implants and replace the visible portion of the lost teeth. Dental implants are extremely sturdy and have the potential to last a lifetime.
Emergency Dentistry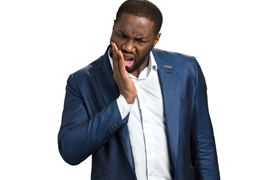 If you ever find yourself in sudden need of dental care, we are ready to help you. Simply give us a call and explain what the situation is. We'll make room in our schedule to see you as soon as possible because you don't want you to wait any longer than necessary to find relief. When you arrive in our office, we'll work quickly to analyze the problem, present your treatment options, relieve your pain, and protect your long-term oral health.