Meet Our Dental Team Near Kenner, LA
Talented, Skilled, and Ready to Provide Quality Dental Care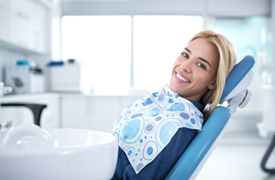 At deJong & Plaisance Family Dentistry, Dr. W. Keith DeJong and Dr. Kerry Plaisance will go above and beyond to exceed the expectations of you and your family. Working alongside a highly-qualified and talented team, we promise to treat all of our patients the same way we would want our families treated. Our team believes in providing complete, dedicated, and respectful customer service and treatment from the moment you and your family arrive. This is why, as a dentist near Kenner, LA, you can trust that your oral health is in the best of hands.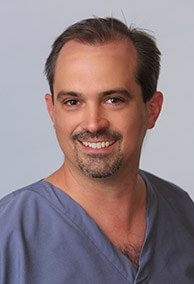 Dr. Kerry T. Plaisance
Considered a Top Dentist in New Orleans Magazine for more than a decade, Dr. Kerry Plaisance has been working in the field of dentistry for more than 16 years. Completing his undergraduate degree and Doctor of Dental Surgery degree from Louisiana State University, he has been helping the residents near Kenner, LA, achieve happy, healthy smiles.
Passionate about the dental field, he has studied with some of the most prestigious organizations throughout the U.S., including SPEAR and the Dawson Center.
When he isn't in the office, you will find him spending time with his wife, two daughters, and a son. Whether it is fishing, hunting, cooking, or bird watching, he and his family are often found enjoying the outdoors.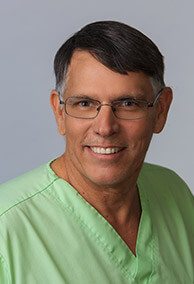 Dr. W. Keith deJong
Opening his private practice in 1980, Dr. W. Keith deJong has been improving, enhancing, and protecting smiles for more than 30 years. He attended Northeast Louisiana University and LSU School of Dentistry, earning his DDS degree the same year he opened his dental office near Kenner, LA.
He has been named one of the New Orleans Area Top Dentists each year since the award was first bestowed. This is, in part, due to his passion for the field and commitment to improving the oral health of others.
Outside of work, Dr. deJong spends his time with his wife of almost 40 years, as well as with their three sons and one grandson.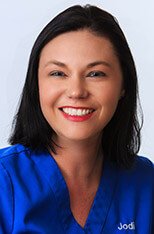 Jodi, Receptionist/Hygiene Coordinator
For nearly 20 years, Jodi has been with deJong & Plaisance Family Dentistry. She earned his degree at Our Lady of Holy Cross and the University of New Orleans. Jodi has also received X-Ray certification from Louisiana State University and believes in the importance of continuing education, completing courses at the New Orleans Dental Conference and Last Vegas Conference.
In her spare time, she enjoys playing with her two children and three dogs as well as going to the beach.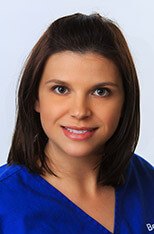 Rebecca, Receptionist
Rebecca completed her studies at the University of New Orleans, and as a member of the deJong & Plaisance Family Dentistry team for four years, she loves nothing more than greeting all the smiling faces when they arrive.
When she isn't meeting with patients and assisting with their needs, she spends most of her time traveling!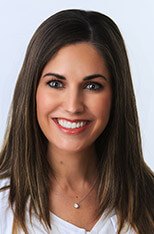 Amanda, Dental Hygienist
Amanda is a dental hygienist in our dental office near Kenner, LA. A member of our team for 7 years, she received her degree from Louisiana State University Dental School and has completed additional training in local anesthesia.
Apart from her work in the dentist's office, she enjoys reading, spending time with her family, gardening, and spending as much time as she can outdoors.
When it comes to finding a dental office you can call home, there's no need to look any further than deJong & Plaisance Family Dentistry. Our team will welcome you each time you visit and make you feel like a member of the family. We invite you to stop by our office and take a tour. We'll be happy to answer any questions or concerns you might have as well as schedule your first appointment. Come by and see us today!