deJong & Plaisance Family Dentistry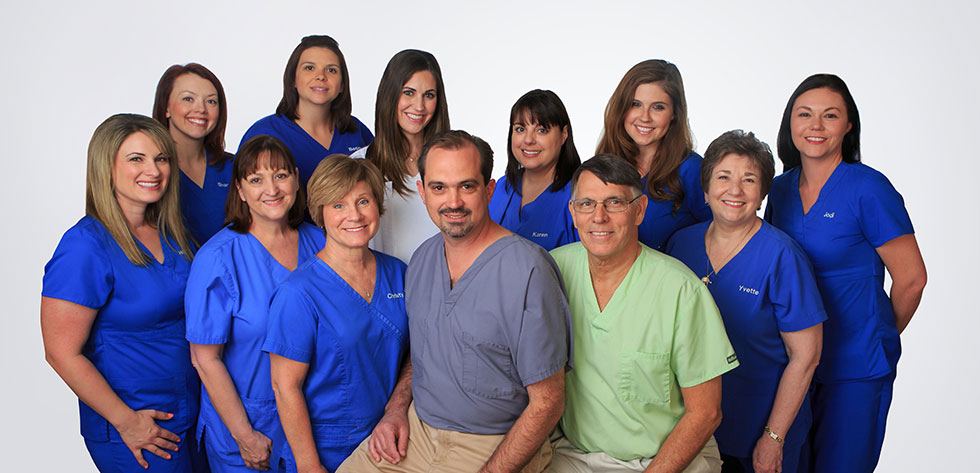 Our dental practice near Metairie works hard to live up to its name when it comes to creating a family-friendly and welcoming environment. Making you feel comfortable and free of any anxiety or nervousness, an issue we know affects some of our patients, is always considered. To do this, we regularly provide you with blankets to keep you warm, pillows to keep your head supported during your care, and televisions to take your mind off of treatment. Whatever we need to do to help you feel relaxed, we will provide it to you within reason.
You'll quickly learn that our dental office is quite different compared to other practices you've visited. At deJong & Plaisance Family Dentistry, the last thing we want to do is make you wait all day just to see us. That's why we stick to a tight schedule when it comes to our appointments and treatments for emergency dental issues. You're already making time to see us and we do not want to devalue your already busy schedule. Our dentists and team members value the time you've given us. It's one of the reasons patients choose us for their entire lives, making it easy for our dentists near Metairie to build long and lasting relationships with them.
Our Vision Statement
If there is one promise you can expect at deJong and Plaisance Family Dentistry, it's that we will always treat our patients as if they were a member of our family. On top of that, we work hard to provide outstanding dentistry via many modern treatments and advanced technologies. As a result, we attract some of the most loyal and appreciative people near Metairie and beyond who want to make their oral health a priority. When they refer their friends and family members to us, it is truly an honor. You can also expect a team that is dedicated, respectful, focused on quality, and bringing results in a relaxing practice, regardless of the service you seek. Every day, we are thankful to be able to serve so many families in our community.
If you'd like to pay us a visit, you'll find that we are conveniently located in the shopping center directly in front of the Mark Twain apartments. Every day, we strive to be your full-service solution for everything family dentistry. Looking for restorative dentistry to stop future damage to your teeth? Need a root canal therapy to stop pain and save your tooth? With the gentle hands of Dr. Plaisance and Dr. deJong, almost anything is possible!