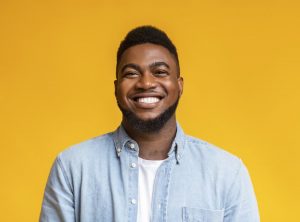 Have you been wanting to fix those stains, gaps, or chips in your teeth? Maybe you've considered cosmetic dentistry, but it's surely too expensive for someone who's not a celebrity to be able to afford it. Luckily, that's not true! Cosmetic dentistry has become increasingly accessible in recent years as a way for all kinds of people to enhance their smiles. Keep reading to learn more about affordable cosmetic dental services and how dental financing near Kenner can help you achieve your dream smile.
Affordable Cosmetic Dental Treatments
Contrary to popular belief, cosmetic dentistry is no longer just for the rich and famous. These days, there are plenty of affordable ways to enhance your smile, such as:
Professional Teeth Whitening
If you've tried over-the-counter teeth whitening kits, you were probably disappointed with the results. However, most dentists offer professional teeth whitening treatments that are more effective than anything you can find in stores. Their custom whitening trays and ultra-potent bleaching gel will leave you with dramatic, gorgeous results.
Dental Bonding
Of course, the color of your teeth isn't the only important attribute of a great smile. Their size and shape also matter. With dental bonding, your dentist can use a tooth-colored resin material to correct minor imperfections like chips, cracks, gaps, and stains.
Veneers
Veneers are a more versatile way to fix multiple flaws at once. Once these thin porcelain sheaths are bonded to the front-facing surfaces of your teeth, they'll instantly appear perfect. Plus, veneers can last for 15+ years.
Metal-Free Dental Crowns
If your tooth is severely damaged or decayed, a dental crown can protect it. This tooth-shaped cap, made of natural-looking materials like ceramic, is placed over the tooth to shield it from further damage.
Your Financial Options for Cosmetic Dentistry
If you're worried about the cost of cosmetic dentistry, it couldn't hurt to ask your dentist about their financing options. While most insurance providers won't cover cosmetic procedures, dental practices typically offer other ways of helping patients fund their care. For example, many of them accept third-party financing through CareCredit. This company has several flexible payment plans to choose from, so there's sure to be one that can fit within your budget. Many of these plans even have little to no interest!
You don't need to be flush with cash to see a cosmetic dentist near Kenner. By doing your research and discussing your options with your dental team, you'll reach your smile goals in no time!
About the Practice
At deJong & Plaisance Family Dentistry, Dr. W. Keith deJong and Dr. Kerry Plaisance have been helping patients in River Ridge, LA and the surrounding areas smile more brightly for decades. They happily offer all of the cosmetic dental treatments listed above and more. Their team will also file your insurance claims and help you apply for affordable financing through CareCredit. To learn more about dental financing near Kenner, visit their website or call (504) 738-5171.