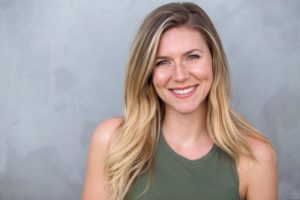 If you have a severely damaged, weakened or missing tooth, then a simple yet effective way to restore your smile aesthetics and functionality is with dental crowns in Kenner. Once you commit to the process, though, you want to make sure you can experience the maximum longevity. Here are some maintenance tips to help you!
What is a Dental Crown?
A dental crown is a custom-designed porcelain cap that restores the part of the tooth that is visible above the gum line. The process begins with your dentist designing the perfect replacement for your missing or damaged tooth and then sending the treatment plans to an in-network lab.
Two of the more common ways the fixture can be fabricated is as a full porcelain or porcelain-fused-to-metal restoration.
How the Process Works
Typically, restoring a tooth with a dental crown can take two to three visits to complete. The first appointment will allow for any initial restorative steps to be taken. Then, bite impressions are captured and sent to a trusted lab that will create the permanent dental crown.
In the interim, you'll be fitted with a temporary fixture to protect the tooth. Then, when the permanent crown is ready, you'll be invited back to have it cemented in place.
Longevity for Your Dental Crown
While you usually shouldn't expect a dental crown to last for a lifetime, it's not uncommon for it to be fully functional for at least 10-15 years. To ensure this happens, though, you'll need to implement these maintenance tips:
Brush and Floss – To prevent bacteria growth that could cause your dental crown to prematurely fail, be sure to brush and floss your teeth at least two times a day.
Monitor Your Diet – One of the main contributors to bacteria growth is an overconsumption of sugar. Thus, you should limit the amount of desserts, juices, candy and other sugary items you take in.
Don't Use Your Teeth as Tools – While it may seem convenient to pry open a stubborn package with your teeth, it could spell disaster for your dental crown. Thus, you should only use your teeth for what they are designed to do – to chew food.
Maintaining Preventive Care Visits – By committing to visiting your dentist every six months for preventive care, you can feel certain that your oral health is protected and that you can see the greatest longevity from your new crown.
To learn more about how a dental crown can restore your tooth's function and rejuvenate your smile, reach out to your dentist in Kenner to schedule a visit today.
About the Author
Dr. Kerry T. Plaisance, Jr. is a graduate of Louisiana State University where he earned his Doctor of Dental Surgery degree. Throughout his career, he has striven to provide only the highest quality of dental care, which is why he has been chosen as a Top Dentist in New Orleans for the past 10 years. Dr. Plaisance restores missing or damaged teeth with dental crowns at deJong and Plaisance Family Dentistry, and he can be reached for more information through his website.