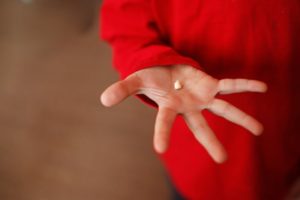 If you've ever had a tooth knocked out or you had severe tooth pain, then you were having a dental emergency. Most people don't know how to address emergencies properly, mainly because they don't exactly happen often. Luckily, your emergency dentist in New Orleans is all too familiar with these three common emergencies, so here's some advice on what to do prior to your visit.
Today, you can learn about what to do when the unexpected happens to your smile by reading on below.
If a Tooth Has Been Knocked Out
This is easily one of the most common emergencies your dentist has to handle. When a tooth has been knocked out, the first thing you need to do is find the tooth. The tooth can be reimplanted, but only if it is properly preserved. After locating the tooth, make sure to only touch it by the crown, or top part. Avoid touching the root or removing any tissue that may still be attached.
Get the tooth under some warm water, carefully removing any dirt or debris from the crown. After the tooth is clean, attempt to place the tooth back into the socket where it came from, making sure it is facing the same direction it was in before being knocked out. This will keep it preserved until you get to your dentist. If the tooth does not stay in, you can place it in a container filled with milk, saltwater, or saliva for up to an hour.
Remember, the longer you wait to see your emergency dentist in New Orleans, the less chance they'll have of reimplanting it.
If You Have Severe Tooth Pain
A bad toothache can occur for a few different reasons. Besides trauma, a toothache can appear from an infection, tooth decay, or an abscess in either the tooth or gums surrounding it. The first step should be to examine the area and make sure no foreign objects or pieces of food are stuck in your mouth, causing pressure on your tooth. If something is stuck between your teeth, attempt to floss it out before continuing.
If you can't determine what is causing the pain, take a painkiller such as Motrin or Advil to manage your symptoms until your dental visit. Avoid applying unnecessary pressure to the area. Avoid applying aspirin directly to the affected area as this can cause a burning sensation.
If Your Crown or Filling Has Fallen Out
A missing crown or filling puts the damaged area of your tooth at risk of bacteria exposure. This can lead to an infection if not treated by a dentist promptly. If you still have the crown or filling, purchase dental adhesive to stick it back on temporarily, assuming you can't get to your dentist right away. If you don't have the restoration, simply cover the area with the adhesive to prevent bacteria from entering.
In short, if you find yourself in any of these situations, make sure you give your dentist a call right away!
About the Author
Dr. Kerry T. Plaisance earned his Doctor of Dental Surgery degree from Louisiana State University. He has been practicing emergency dentistry for over 13 years, so when it comes to urgent situations, he's seen it all. To have your dental emergency addressed, don't hesitate to contact him at (504) 738-5171 or visit his website.