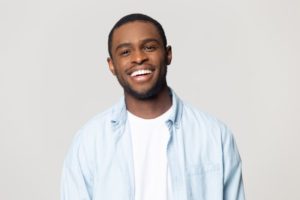 Our smiles play an important role in our self-confidence, how others see us, and numerous other aspects of our everyday lives. Unfortunately, even the smallest imperfection in your pearly whites can take a huge toll on your quality of life. Whether you feel self-conscious about patches of stubborn enamel stains, a few chipped teeth, or a variety of cosmetic dental flaws, a smile makeover in Kenner can help! In fact, correcting these imperfections won't just improve your smile. Here are five ways a smile makeover can boost your quality of life while enhancing your pearly whites!
1.) Transform Your Smile to Boost Your Mood
Did you know that the very act of smiling triggers a chemical reaction in your brain? Studies show that even a forced grin will release feel-good compounds such as serotonin, dopamine, and endorphins. When you're no longer embarrassed by the appearance of your teeth, you'll naturally smile more often and feel happier.
2.) Gain Confidence & Put Your Best Foot Forward
In addition to feeling more confident, researchers have found that smiling can make you appear more confident as well. Numerous studies indicate that those with whiter, straighter teeth are consistently seen as healthier, more attractive, and more successful than those with dental flaws.
3.) Achieve Better Oral Health & Dental Function
A smile makeover can help your smile look and feel its best. Correcting chipped, cracked, misshapen, and otherwise imperfect teeth will simultaneously improve your appearance and lower your risk of tooth decay, dental infections, further damage, and gum disease. What's more, you'll be more inclined to practice excellent oral hygiene when you have a set of sparkling pearly whites!
4.) Enjoy numerous Health Benefits
Showing off your newly improved smile boosts your health as well as your mood and social perception. Smiling has been shown to lower blood pressure, promote relaxation, and boost the immune system. In fact, some researchers have linked frequent smiling to a longer lifespan!
5.) Achieve the Smile You've Always Wanted
You may find it difficult to fully enjoy life if you're constantly hiding your teeth while you smile, talk, and eat. With a smile makeover, you can feel free to live your life to the fullest with the beautiful smile you've always wanted!
A Smile Makeover Offers Streamlined Treatment
Your Kenner cosmetic dentist can combine several treatments to create the perfect plan for achieving the smile of your dreams. They may recommend services like:
Cosmetic dental bonding
Porcelain veneers
Tooth-colored fillings
All-ceramic restorations
Teeth whitening
About the Practice
deJong & Plaisance Family Dentistry has been helping the smiles of River Ridge, Kenner, and the surrounding communities since 1980. Their team of highly trained dentists is committed to providing excellent dentistry through the latest, most effective, and most comfortable dental techniques. They've helped countless patients overcome their cosmetic dental flaws to achieve optimal oral health and a dazzling smile. To learn more about getting a smile makeover, they can be contacted via their website or at (504) 738-5171.