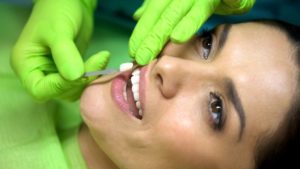 Are you tired of feeling self-conscious about your smile? Are you ready to do something about it? If you want to achieve the look of your dreams, a cosmetic dentist can help. Here are 9 tips to finding the best cosmetic dentist near Kenner.
1. Look at Their Location
Real estate isn't the only area where location is key. Many cosmetic dental procedures require several visits. You want to pick a dentist whose office isn't too far away.
2. Research Their Scheduling
Look into what the dentist's office hours are like. Are they convenient for you? Would you have to take time away from work or class to get your smile treated?
3. Examine Their Payment Options
Many insurance companies unfortunately don't cover cosmetic dental treatments. Find out if the dentist takes credit cards or payment plans instead. Some dentists also work with third parties such as CareCredit to finance certain procedures.
4. Look Up Their Time Requirements
Think what your smile goals are. Will the dentist be able to finish your treatment in a timely manner? Are they going to go on vacation in the middle of your smile makeover?
5. Check Their Experience
Dentists are required to take a certain number of postgraduate courses each year. If they're a dedicated cosmetic dentist, their hours will have been in subjects like porcelain veneers or Invisalign. Don't be afraid to research a dentist's qualifications. They can usually be listed on their website under the "About the Dentist" page.
6. Research Their Technology
The best dentists typically keep up with all the latest technology in their field. Look on their website to see if they have things like digital X-rays or impressions, intraoral cameras, or chairside monitors. Also, if you get anxious about going to the dentist, see if they have sedation or anesthesia to make visits easier.
7. Determine Their Dedication to Comfort
A dentist's office shouldn't need sedation to make all patients feel comfortable. Are the office staff members friendly and welcoming? You can always look at reviews on their website to find this out.
8. Look at Their Smile Galleries
A cosmetic dentist should be proud of their work and should have before-and-after photos of their treatments. Look up their cases similar to yours to get a good idea of what your smile will look like in the future.
9. Check Their Previews
Does your dentist offer technology to show you what your smile might look like after treatment? If so, you can decide whether the procedure is really right for you.
Your smile is important. It shows the world who you really are. That's why you shouldn't let just anyone treat it. Follow these steps to find a cosmetic dentist you can trust to make your smile beautiful.
About the Author
Dr. Kerry Plaisance is a graduate of Louisiana State University and has helped patients achieve gorgeous smiles for 13 years since then. He has been chosen as a Top Dentist in New Orleans Magazine for 10 consecutive years and is a member of several organizations, including the Academy of General Dentistry. To learn more about how Dr. Plaisance can be your next cosmetic dentist, visit his website or call (504)-738-5171.