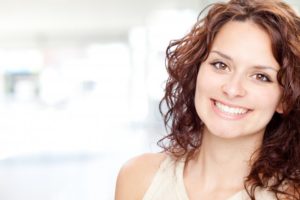 Studies show that you're not the only person who's concerned about your smile, as over 30 percent of Americans polled say the first thing they notice about a person is his or her teeth. That means that a beautiful smile can go a long way towards making a positive impact when you first meet someone. Therefore, if you have some smile imperfections, you want a sure way to correct them. Your cosmetic dentist in New Orleans says one such way is with porcelain veneers. As you continue reading, you'll learn how the process works to get them, their benefits and what to expect after the procedure is done.
What are Porcelain Veneers?
Thin shells custom-made from porcelain, veneers offer a convenient way to improve a gapped, crooked, crowded or misaligned smile. The process begins with your dentist removing a thin layer of enamel to prepare your teeth for your new applications and taking bite impressions, which will be sent off to a trusted lab that will fabricate your new permanent fixtures. After they are crafted, you'll return to your dentist so that your porcelain veneers in New Orleans can be placed, leaving you with a beautiful smile.
What Happens After the Procedure is Done?
Aside from the great smile, what else should you expect to happen after the porcelain veneers procedure?
Here are a couple of things to expect:
Initial Numbness – Before your dentist starts the process of filing down your enamel to prepare for your temporary veneers to be fitted, he will first administer a small amount of local anesthesia. After the procedure is done, you may still experience numbness because it takes a few hours for the effects to wear off.
A Fast Recovery – Because the porcelain veneer process is only mildly invasive, you can expect a rapid recovery after the application is done. In most cases, your dentist encourages patients to return to their normal practices immediately after the final veneers have been placed.
What are the Benefits of Porcelain Veneers?
One of the great advantages of veneers is that they offer a fast way to correct your smile imperfections. In addition, they are stain resistant and can last up to 10 to 15 years if cared for properly. Another attractive trait is that they are custom-made to match the color of your other teeth so that you're left with a perfectly blended and symmetrical smile.
So if you've been thinking about making some improvements to the first trait the rest of the world notices about you – your smile – then reach out to your local dentist to schedule a consultation today!
About the Author
Dr. Kerry T. Plaisance, Jr. earned his Doctor of Dental Surgery degree from Louisiana State University and remains just as passionate about dentistry today as he did when he first graduated. An affiliate member of several professional organizations, he has gone on to be chosen as a Top Dentist in New Orleans Magazine for the past 10 years. Dr. Plaisance practices at dejong & Plaisance Family Dentistry and can be reached for more information through his website.