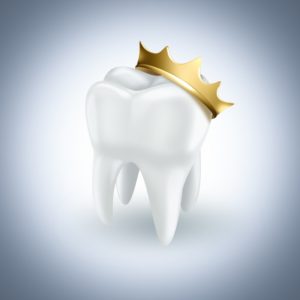 An easy way to gain an understanding of the purpose a dental crown is to consider the function of the head adornment worn by the rulers of a monarchy. Also called the crown, it denotes their supremacy and significance. Well that parallels the role of the royal coverings in your mouth because they sit on your gums, the precious tissue that houses the roots of your teeth and allows vital blood to circulate the nutrients that aid in your oral health. That's why when damage occurs, it's essential that you get dental crowns of New Orleans to restore your oral function and health.
How Does a Crown Affect Your Oral Health?
The dental crown plays a significant role in your oral health by protecting the inner area of your tooth and gum tissue. The former is vital because it contains the pulp, which houses the sensitive nerves and canals that are integral in your tooth's health. Furthermore, the crown meshes with your gum line, protecting the roots and circulating blood that lie within from infection, which can have effects on your overall health.
What Happens When Your Crown is Damaged?
If the crown of your teeth suffers from decay or other severe damage, you may need a new replacement. It is a tooth-shaped covering made from porcelain, porcelain-fused-to-metal, gold or base metal alloys.
It can either be applied over a weakened tooth or used with a dental implant where it replaces the entire top portion of the tooth.
Other Common Uses of Dental Crowns
Below are some of the other situations that a replacement crown can be helpful in:
Holding together parts of a broken tooth
Restoring a tooth after root canal therapy
Correcting cosmetic issues, like worn, misshapen, or stained teeth
How Does the Dental Crown Procedure Work?
The dental crown procedure usually takes two to three office visits to complete. The steps include:
The Initial Visit – At the initial visit your dentist will go over the procedure for the dental crown with you and prepare your tooth for its placement by removing a thin layer of enamel. He'll then fit you with a temporary covering.
The Placement – In between appointments your permanent crowns will be fabricated and fitted at your final visit.
Once your new crown is placed by your dentist of New Orleans your tooth will regain its royal function, leaving you feeling like a king or queen!
About the Author
Dr. Kerry T. Plaisance earned both his undergraduate and Doctor of Dental Surgery degrees from Louisiana State University. Chosen as a Top Dentist in New Orleans for the past 10 years, he is a member of the American Dental Association and several other professional organizations. Dr. Plaisance practices at deJong & Plaisance and can be reached for more information through his website.