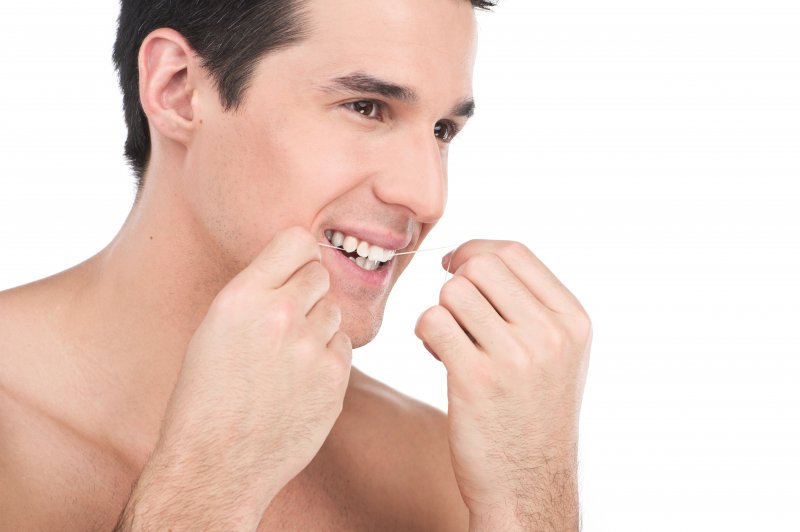 By now, you've probably heard time and time again how important it is to floss your teeth every night before you fall asleep. As often as this idea has been drilled into our heads, only about 30% of Americans actually do it. Though brushing your teeth once in the morning and once at night goes a long way in keeping your mouth healthy, flossing removes 40% of the plaque on your pearly whites. That means that choosing not to floss your teeth makes you way more likely to develop cavities between them. For people who wear orthodontic aligners like ClearCorrect, getting used to flossing can be a bit tricky. Even so, flossing is key to preventing oral health issues so there aren't any delays in your orthodontic treatment plan. To help you adjust, here's a step-by-step guide on how to clean your teeth with clear aligners.
Step #1: Remove Your Aligners
Though this may seem like the most obvious step in the process, make sure to remove your aligners before you attempt to floss between your teeth. This is the perfect time to soak them in a cleaning solution that's been made specifically for ClearCorrect or one made for retainers or dentures. This will remove bacteria from your trays that accumulated throughout the day.
Step #2: Brush Your Teeth
Every time you eat or drink anything other than water, take your aligners off to prevent staining or damage. Make sure to brush your teeth afterward since not doing so will trap food particles behind your aligners. This prolonged contact with your pearly whites will make you more susceptible to cavities, so make sure not to skip this step.
Step #3: Rinse Your Mouth
Once you've finished brushing your teeth, rinse your mouth out with water. This will help loosen up any food particles that got stuck between your teeth throughout the day, which will make flossing more effective at cleanings your pearly whites.
Step #4: Floss Your Teeth
Now that you've removed your aligners, brushed your teeth, and rinsed out your mouth, it's finally time to floss. Take a piece of dental floss that's 18 cm long so you have enough string to hold on to. Wrap the ends of it around your fingers, leaving a few inches of floss to slide between your teeth. Slowly work your way towards your gum line. Move the floss around your teeth in a "C" shape, using an up and down motion. Repeat these steps until all of your teeth have been thoroughly cleaned.
Once you've finished flossing, put your aligners back on. Now that you know about the importance of flossing with ClearCorrect and how to do it the right way, you'll be able to prevent oral health issues as you work your way toward a more beautiful smile!
About the Practice
Do you have gaps between your pearly whites that are keeping you from feeling confident in your smile? deJong & Plaisance Family Dentistry offers high-quality, virtually invisible ClearCorrect aligner trays to subtly straighten your smile. If you need help flossing with ClearCorrect, they can explain the process and show you the proper way to hold and move the dental floss to ensure that your smile stays healthy and bright. Call deJong & Plaisance Family Dentistry at (504) 738-5171 or visit their website for more information on clear aligners or to make an appointment.