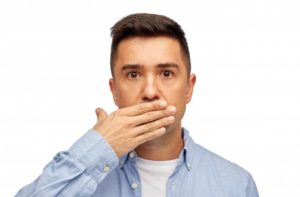 When you have small or misshapen teeth, it can affect they way feel about your smile. If you don't feel confident about your smile, it may cause you to hide it, especially in social situations. When you don't make the right first impression it can impact your personal and professional relationships because people may find you unapproachable or unhappy. If you are ready to improve the appearance of your smile porcelain veneers may be the right solution. Here's how they work.
What is a Porcelain Veneer?
Veneers are micro-thin layers of porcelain that fit over your teeth. They can hide imperfections and change the shape, shade, and overall appearance of your teeth. They are bonded directly to your teeth, so they not only blend seamlessly with your smile; they also add strength to your teeth.
A veneer can be used to build up your teeth and help them have a more appealing and uniform look. They are also ideal for correcting other issues such as:
Gaps or spacing between teeth
Discoloration or staining
Small fractures or chips
Slight misalignment issues
Excessive wear
The Process of Getting Porcelain Veneers
When you decide to enhance your smile with porcelain veneers, your treatment can be completed in two appointments in a couple of weeks. First, your teeth will be prepared for your veneers, and you will leave with temporary veneers to wear and get used over the next couple of weeks while your permanent restorations are being crafted at a local dental laboratory.
When your final veneers are ready, you'll return to your dentist to have them permanently placed and they will make any necessary adjustments at that time. You'll be enjoying your beautiful new smile in no time!
The Benefits of Veneers
Besides the beautiful enhancement to your smile, your veneers provide other benefits as well. By filling in the gaps and correcting your bite, you reduce your chances of developing issues with your jaw joint, or TMJ.
Your veneers are also easy to take care of, as you will brush and floss them as you were used to before. With an excellent home care routine and regular checkups with your dentist, your veneers can potentially last 15 or more years.
Are you ready to learn more about porcelain veneers? Call your dentist to schedule a consultation today.
About the Author
Dr. Kerry Plaisance and Dr. Keith deJong lead the highly skilled team at deJong and Plaisance Family Dentistry. Their mission is to treat every patient as if they were family members, as they are part of our dental family. This team delivers high quality results in a state-of-the-art and comfortable environment.
If you would like to contact our office, we can be reached by calling 504-738-5171 or through our website.