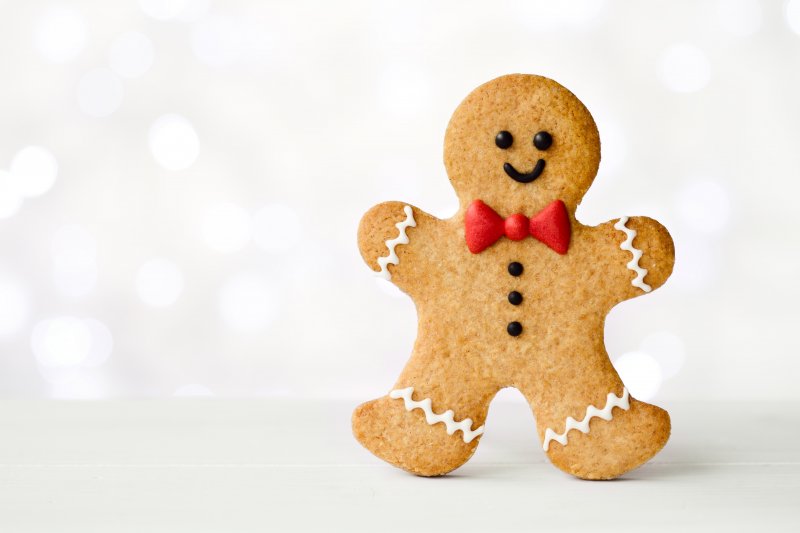 Sadly, the bacteria that cause tooth decay and gum disease do not go on vacation during the holidays. While the season is renowned for sweet confections and savory feasts, indulging too much in these items may cause more harm to your oral health than you realize. Here are a few traditional holiday foods that you should take care to enjoy in moderation when celebrating this season.
Sugar Cookies and Candy Canes and Chocolate! Oh My!
The holiday season is one of the sweetest times of the year, so it makes sense that there's a lot of sugary fare that traditionally comes with it. Unfortunately, these festive confections aren't conducive to a healthy smile. Candy canes, like hard candy in general, are harsh on your teeth. Allowing them to dissolve in your mouth will coat your teeth in a sugary residue that is like a feast for the bacteria that cause tooth decay. Biting down on these peppermint hooks isn't any better because they can be hard enough to cause chips in your enamel.
Sugar cookies and milk chocolate can be just as nefarious. While they aren't pure sugar like candy canes are, they are excessively high in the sweet stuff. Enjoy these holiday treats in moderation to keep your teeth white as winter snow for the rest of the year.
Dried Fruit? Give It the Boot
Saliva and drinking water can quickly wash away the sugar in fresh fruit. Dried fruit, on the other hand, is a sticky affair that can hang around in the nooks and crannies of your smile for much longer. This can provide bacteria with the edible shelter they need to multiply rapidly so they can attack your enamel and cause tooth decay. Rinse your mouth and brush thoroughly after eating dried fruit to prevent cavities and other oral health problems.
Your Teeth May Become Forlorn if You Eat Too Much Caramel Corn
Caramel corn is another sticky and sugary snack. To make things even more difficult, popcorn hulls are notorious for getting stuck in the gums and between teeth. Unpopped kernels may be the worst part because accidentally biting down on one can crack or fracture a tooth, and a sudden dental emergency is a great way to spoil a holiday gathering with the family.
Know When You've Had Enough of the Stuffing
While stuffing isn't a sweet dish, it is still full of starchy bread. This can be dangerous for your teeth because starch breaks down into sugars that can feed harmful bacteria. To make matters worse, stuffing can be a little too easy to get stuck in your teeth. Enjoy it in moderation and take care so that it doesn't remain stuck in your teeth for too long.
It's not that these items are to be completely avoided. Indulging in a sweet treat or a savory dish is perfectly fine in moderation. One of the best gifts you can give yourself is a healthy smile that will last into the holidays next year and beyond.
About the Author
Dr. Kerry T. Plaisance, Jr. earned his Doctor of Dental Surgery from Louisiana State University and has since studied with Spear Education and the Dawson Center. He currently serves as a member of the Academy of General Dentistry and has been chosen as a Top Dentist in New Orleans Magazine for more than a decade. His practice in River Ridge, LA offers general, restorative, cosmetic, and emergency dentistry. For more information on keeping your teeth safe during the holidays, contact the office online or dial (504) 738-5171.