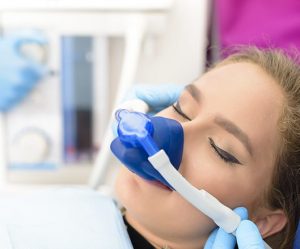 Let's face it, the dental office can be a scary place, especially for children. If your child is uncomfortable during their appointments or needs an upcoming procedure, they can sit back and relax with sedation dentistry. Although you've heard about the benefits, there's a lot of misinformation circulating the media about its use. As a result, it's normal to wonder, is sedation dentistry safe for children? Yes! Here's what you need to know to make the best decision for your child so they can enjoy stress-free visits.
Is Sedation or Anesthesia Safe for Children?
Many children fear pain or needles when seeing their dentist, which can make it almost impossible to perform a necessary treatment, particularly an invasive procedure. Sedation or anesthesia can ensure your child doesn't experience any pain or discomfort to allow their dentist to work quickly to complete the treatment.
Despite its popularity, the use of any sedative can be concerning, especially when used for a young child. You don't have anything to fear. In 2019, the American Academy of Pediatric Dentistry and the American Academy of Pediatrics provided an update to their guidelines to safeguard against any potential complications while a child is sedated.
The professional organizations recommend deep sedation or general anesthesia is only used when there aren't any other options. While a child is sedated, there should always be at least 2 people in the room who are trained in advanced life-support measures in case there's an issue.
Which Sedatives are Safe for Children?
There are various types of sedation safe for children based on their specific needs. After an initial consultation and reviewing the child's medical history, your dentist may recommend:
Nitrous Oxide: Better known as laughing gas, the mild sedative is inhaled through a mask placed over their nose. Although your child will not fall asleep, they will feel very relaxed and maybe even a little silly.
Mild Sedation: Typically, mild sedation is suggested for older children. They will remain calm and awake to respond to verbal cues; however, they will not feel any pain.
Moderate Sedation: Very fearful or young children can benefit from moderate sedation because it will make them fall asleep, so they won't remember anything about the procedure.
Deep Sedation: The intravenous sedative will help your child sleep through their appointment. They will be closely monitored by a professional until they are ready to go home.
Benefit from Sedation Dentistry
The dentist doesn't need to be a stressful place for children. Sedation dentistry can help them relax and feel comfortable in the dental chair. Your dentist will answer all your questions and address your concerns, so your child feels at ease during their visit.
About Dr. Kerry T. Plaisance
Dr. Plaisance earned his dental degree from the Louisiana State University and has completed advanced training at prestigious organizations, including SPEAR and the Dawson Center. As a well-recognized dentist in the area, you can rest assured your child is in good hands when needing sedation dentistry. Contact our office today to learn more.