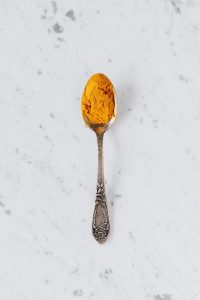 Have you noticed your smile isn't as bright as it used to be? Tooth discoloration is unavoidable because your teeth darken naturally from aging. Not to mention the role your oral hygiene and lifestyle habits have on your teeth can affect their color. If you're ready to combat stains, several OTC remedies can be found right in your kitchen, like turmeric. Although it may add a little spice to your dinner, your dentist advises against the common DIY whitening method. Here's why you may want to consider visiting a cosmetic dentist to get the results you want.
Turmeric for Teeth Whitening
Turmeric is a popular spice used in Asian and Indian dishes. Besides its flavor, it also holds a commonplace in holistic medicine. It has been shown to provide anti-inflammatory benefits to treat gingivitis. It can also help combat plaque; however, this isn't necessarily a good thing. Its ability to remove plaque comes from its abrasiveness.
It's true, turmeric has antiviral, antibacterial, and antifungal benefits to aid wound healing, but the advantages may not be worth the risk. The American Dental Association hasn't released any scientific evidence supporting the use of turmeric to whiten teeth; however, they recommend avoiding abrasive dental products and remedies, like turmeric.
Many home remedies include ingredients found in your pantry, like baking soda or turmeric. Although your teeth may appear whiter, it is because they are stripping away your enamel. Your enamel can't regenerate. Once it is gone, you've lost it for good.
Thinner enamel will cause more of your yellowish dentin to be visible. In your effort to achieve a whiter smile, you can permanently damage your teeth and make discoloration worse. Besides the potential structural harm to your teeth, turmeric has an intense yellow color. Although it won't stain your teeth when used in moderation, frequent exposure might cause discoloration.
Reveal a Brighter Smile Safely
If you want a brighter smile, it is best to leave it to the professionals. Your cosmetic dentist will examine your mouth to look for any dental concerns that must be treated first, like tooth decay. Then, they'll create a personalized strategy to revamp your smile. Your teeth can get up to 8 shades whiter from the comfort of home.
Professional whitening kits from your dentist contain everything you need to enjoy in-office results without leaving your couch. You'll use the at-home whitening kit for about 2 weeks to gradually achieve your newly revitalized smile. Your results can last for several months to years with the right aftercare, like brushing and flossing.
If you're ready to turn back the clock, skip risky home remedies. Instead, invest in safe, proven results with a professional whitening treatment.
About Dr. W. Keith deJong
Dr. deJong earned his dental degree at Northeast Louisiana University and LSU School of Dentistry. With over 30 years of experience, he is a member of various professional organizations, including the L.D. Panky Alumni Association. Named one of the New Orleans Area Top Dentists annually, he has the qualifications you can trust. Contact our office today to schedule your teeth whitening consultation.